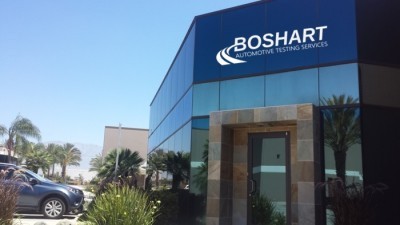 We are not the only automotive testing service provider; however we strive to be the best.  Our customers are our first priority and we work to be the best resource for both regulatory compliance and vehicle testing. Our commitment to quality, integrity and excellent customer service sets us apart from other vehicle testing providers.
We take a proactive role in finding the best solutions for each customer.
If you are looking for a partner in navigating the complex world of U.S. vehicle regulations, you've come to the right place. Experience for yourself the Boshart Difference.
The U.S. EPA and California Air Resources Board emissions and certification regulations are extensive and can be confusing. We work closely with our customers to minimize expenses and maximize success. We offer step-by-step guidance through the emissions certification process. We also offer durability testing for both new and in-use vehicles–giving you the data you need to get to market as quickly as possible.
With over twenty years of experience, we specialize in Emissions Certifications for the U.S. automotive market.